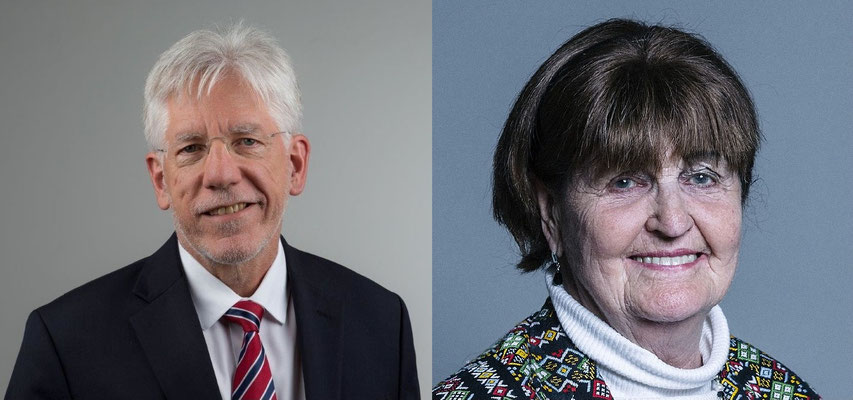 Caroline Cox, an independent member of the UK House of Lords, and Dr. John Eibner, the president of Christian Solidarity International, have written to Luka Binniyat, a journalist imprisoned for his reporting on massacres of Christians in his native southern Kaduna state.


"We admire greatly the courage and determination you have shown in exposing the atrocity crimes committed against the people of Southern Kaduna and elsewhere in the Middle Belt," they wrote, "especially those that target the region's defenseless Christian communities."

Binniyat, a Nigeria Report contributor, was arrested on 4 November for his reporting on the massacre of 38 Christians in Madamai village in southern Kaduna state. He has been detained ever since.

"It is known throughout the world that you were thrown into prison on the orders of a state security agent, Mr. Samuel Aruwan, acting on behalf of a politically ascendant Islamist/Fulani power network," Cox and Eibner wrote. "As a result, you have been kept there for over two months without bail."
As Cox and Eibner notes in their letter, on 27 January, the court finally granted Binniyat bail, but under conditions that are difficult to meet. As of this writing, he remains in jail while his supporters assemble the guarantees required by the judge.
"The way the authorities deal with you has all the hallmarks of the political persecution of a journalist and human rights defender," Cox and Eibner concluded. "While they intend your imprisonment to be an intimidating display of power, it in fact reveals profound weakness on their part. The mighty inevitably become fearful when light is shed on atrocity crimes and the perpetrators who remain unpunished." 

(Photo source: Chris McAndrew - https://api.parliament.uk/Live/photo/lbEuxyct.jpeg?crop=MCU_3:4&quality=80&download=true)