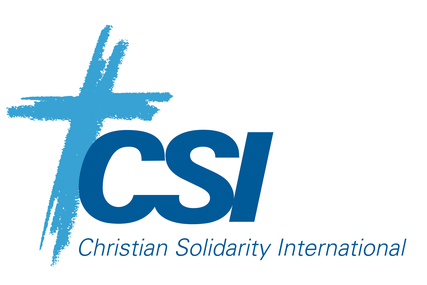 Removal of Nigeria from list of religious freedom violators is a brazen denial of reality
The State Department's decision to de-list a country where thousands of Christians are killed every year reveals Washington's true priorities


23 November, 2021

ZURICH – Christian Solidarity International (CSI) notes with grave concern the U.S. State Department's decision to remove the Federal Republic of Nigeria from the U.S. list of "Countries of Particular Concern" (CPC) with regards to religious freedom. States qualify for inclusion on the Religious Freedom Watchlist when they "engage in or tolerate particularly severe violations of religious freedom."
"Removing this largely symbolic sign of concern is a brazen denial of reality and indicates that the U.S. intends to pursue its interests in western Africa through an alliance with Nigeria's security elite, at the expense of Christians and other victims of widespread sectarian violence, especially in the country's predominantly Christian Middle Belt region", stated Dr. John Eibner, CSI's International President. 
Nigerian President Muhammadu Buhari's spokesperson Garba Shehu celebrated last week's decision. "It is a fallacy to suggest that Nigeria lacks religious freedom," he wrote, claiming that Nigeria had been included on the watchlist only because "paid right-wing American lobbyists were funded millions of dollars" by "terrorists" to "spread falsehoods and misinformation about Nigeria."
The Christian Association of Nigeria (CAN), however, opposes the delisting of Nigeria. Its president, Rev. Samson Ayokunle, stated that "the killing of Christians has not stopped till today and Nigerians are living witnesses". He also faulted the Nigerian authorities for failing to respond appropriately to the anti-Christian violence. 
Recent acts of anti-Christian violence belie the American and Nigerian governments' claim that there is no need for concern about religious persecution in Nigeria. For example, dozens of Baptist parishioners were kidnapped from their worship service on 31 October, and over 30 Christians were murdered by Fulani jihadists in Kaduna State on 26 September. In Nigeria's northern states, which have adopted shari'a law, there are also multiple Muslims currently imprisoned on capital charges of blaspheming against Islam. If the U.S. CPC list means anything at all – an open question at this point – Nigeria belongs on it.
Over the last few years, Fulani jihadist militias have murdered thousands of indigenous Christians in Nigeria's Middle Belt region, and displaced millions. "The goal of these attacks", Eibner noted, "is to weaken and eliminate indigenous non-Muslim populations from the region and entrench Muslim supremacy in this historically contested space, for the political benefit of Nigeria's current rulers. The sharp rise in these attacks led CSI to issue a Genocide Warning for Christians in Nigeria last year."
While the State Department identified the Nigeria-based terrorist groups Boko Haram and ISIS-West Africa as "Entities of Particular Concern" for religious freedom, it omitted the Fulani militias which terrorize indigenous Christian communities in the Middle Belt.
It appears that the true purpose of Nigeria's de-listing and the exclusion of Fulani militias as "Entities of Particular Concern" is to pave the way for renewed cooperation between the United States and Nigeria's national security establishment, which is dominated, as it has traditionally been, by Muslim political elites from northern Nigeria. 
CSI urges the State Department not only to return Nigeria to the CPC list where it belongs, but to re-orient its Nigeria policy around ending the ongoing massacres of Nigerian Christians and others and preventing the degeneration of the Nigerian state into further violence. It is a short-sighted policy that prioritizes cooperation with the ruling elite at the risk of genocide.
Contact: Joel Veldkamp | joel.veldkamp@csi-int.org